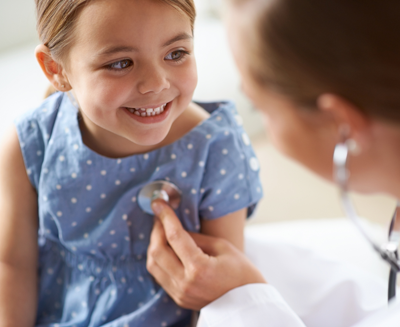 At UnityPoint Health – Meriter Hospital, we take care of healthy children who need anesthesia for routine procedures, most commonly dental work and ENT operations (tonsillectomies, ear tubes). In the event that your child needs anesthesia, an anesthesiologist will meet with you and your child to gather and provide information necessary to provide safe care, and to give you an understanding of the options and risks of anesthesia.
Beforehand, the anesthesiologist will ask questions about your child's medical history, including details about allergies, current medications, recent or long-term illnesses and past reactions to anesthesia in your child or in a relative. It is also important to know when your child last had anything to eat or drink and whether or not he or she has any loose teeth.
You and your anesthesiologist will create an anesthetic plan specifically designed for your child to ensure that their procedure is as safe and successful as possible. You should feel free to ask any questions that arise during your discussion with the anesthesiologist.
It is normal for both parents and children to be anxious. When parents are aware of what to expect, it often makes them feel more relaxed. It is important to know that when parents appear calm, it often reduces a child's anxiety.
There are different types of anesthetic techniques, but certain techniques may apply only to certain procedures. Some anesthetic techniques are more suitable for older children while others may work best with younger children. Most often, we are able to safely help your child go to sleep with sweet-smelling anesthesia gases. While we usually place an IV after your child is asleep, most of the time, we don't need to give any needle sticks while you child is awake.
In some cases, if the anesthesiologist considers it beneficial, liquid medicines may be ordered for your child before a procedure. Some pre-operative medications may cause sleepiness or help relieve anxiety. Others are given to decrease pain. Many medications have combinations of effects.
During the surgery, an anesthesiologist or Certified Anesthesiologist Assistant (CAA) stays with your child at all times. He or she monitors your child's responses to anesthesia medications and many other parameters, like heart rate and rhythm, breathing, blood pressure and oxygen levels. The anesthesia provider makes any needed adjustments in anesthetic levels and watches for any unexpected problems to occur. Anesthesiologists have had extensive training in the diagnosis and treatment of complications that might occur during or after anesthesia. If a CAA is assigned to your child's care, it will be under the direct supervision of a physician anesthesiologist.
After your child's anesthetic you may be allowed to be with your child in the recovery room, once your child is awake enough to be aware of your presence. It is not uncommon for children, especially younger children, to cry or appear distraught after anesthesia, in which case, your presence as a parent is the best treatment. Pain medication will be available if your child is in pain. Your child will be discharged home once it is determined that it is safe to do so.
If your child has a complex medical history, we may refer your child to American Family Children's Hospital for surgery.